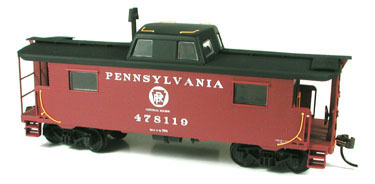 Bowser has announced a new run of N8 Cabin Cars in their Executive Line, which features ready-to-run, window glass, separate grab railings, metal wheels, and where indicated Trainphone antenna (designed using the PRR drawings).
Besides Pennsy, Conrail and Penn Central liveries are also available.
Pre-orders are due by November 18, 2016, with delivery expected May, 2017.
MSRP: $35.95 each w/antenna; $27.95 each w/o antenna.
One can consult the 1957 Cabin Car Roster on Keystone Crossings for assignment information.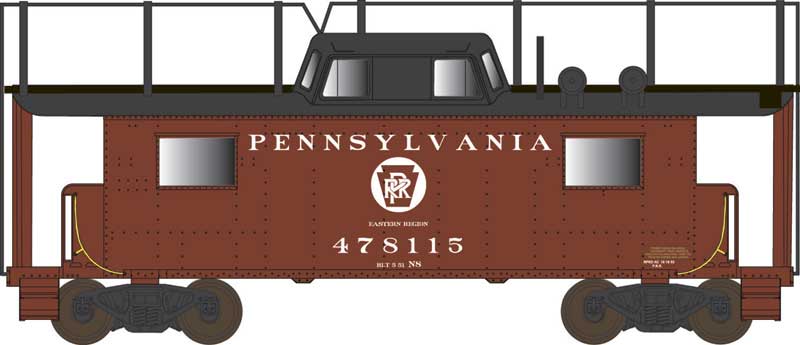 PRR Circle Keystone Eastern Region w/Antenna
#41593 Road #478107
#41594 Road #478115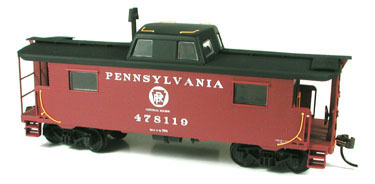 PRR Circle Keystone Central Region
#41595 Road #478040
#41596 Road #478044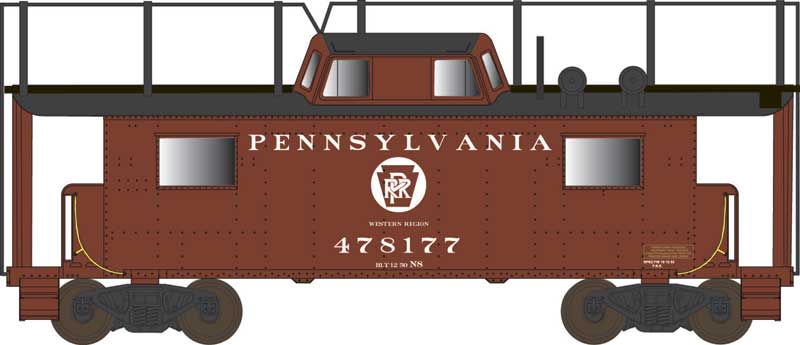 PRR Circle Keystone Western Region w/Antenna
#41597 Road #478177
#41598 Road #478181



PRR Circle Keystone Western Region
#41599 Road #478095
#41600 Road #478099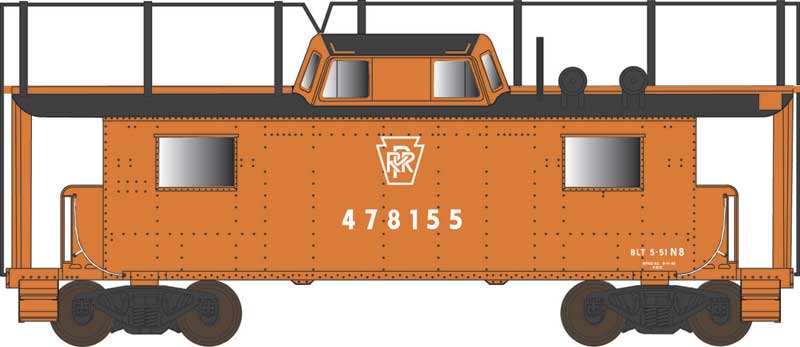 PRR Plain Keystone Focal Orange Body w/Antenna
#41601 Road #478155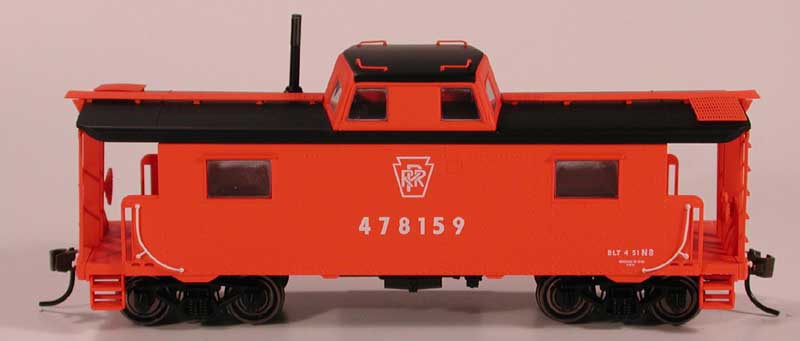 PRR Plain Keystone Focal Orange Body
#41602 Road #478058
#41603 Road #478205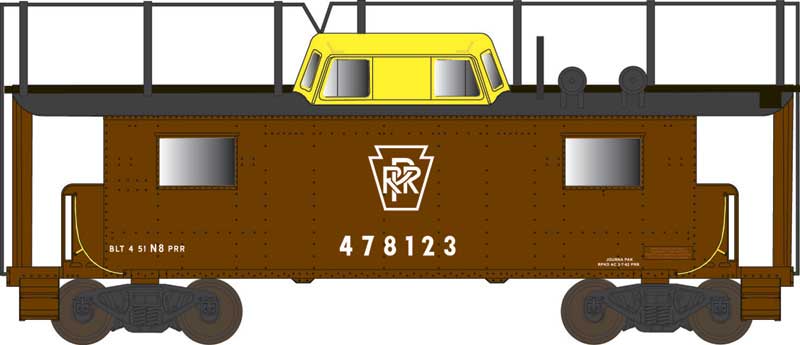 PRR Plain Keystone w/Yellow Cupola w/Antenna
#41604 Road #478123
#41605 Road #478216



PRR Plain Keystone w/Yellow Cupola
#41606 Road #478126
#41607 Road #478060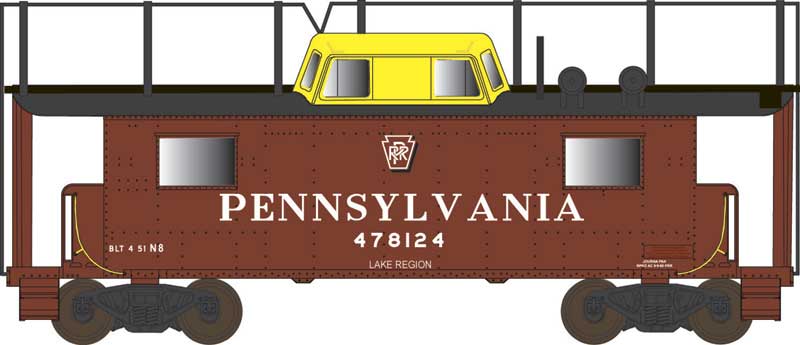 PRR Shadow Keystone w/Yellow Cuploa Lake Region w/Antenna
#41608 Road #478124
#41609 Road #478130



PRR Shadow Keystone Philadelphia Region
#41610 Road #478050
#41611 Road #478054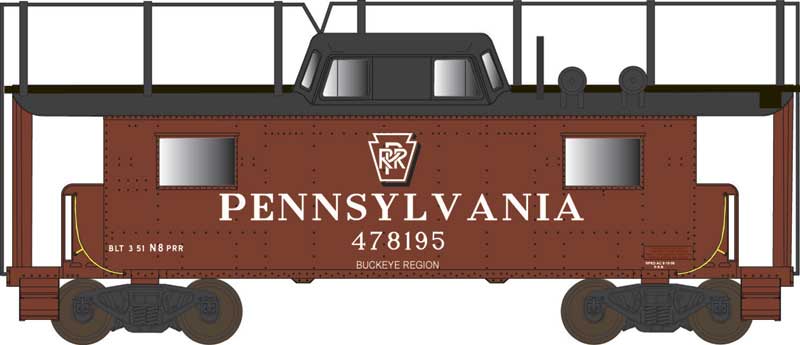 PRR Shadow Keystone w/Black Cupola Buckeye Region w/Antenna
#41612 Road #478134
#41613 Road #478195



PRR Shadow Keystone w/Black Cupola New York Region
#41614 Road #478071
#41615 Road #478073