InterMountain Railway has announced that it is shipping this month a new run of Red Caboose PRR X29 box cars in Circle Keystone scheme.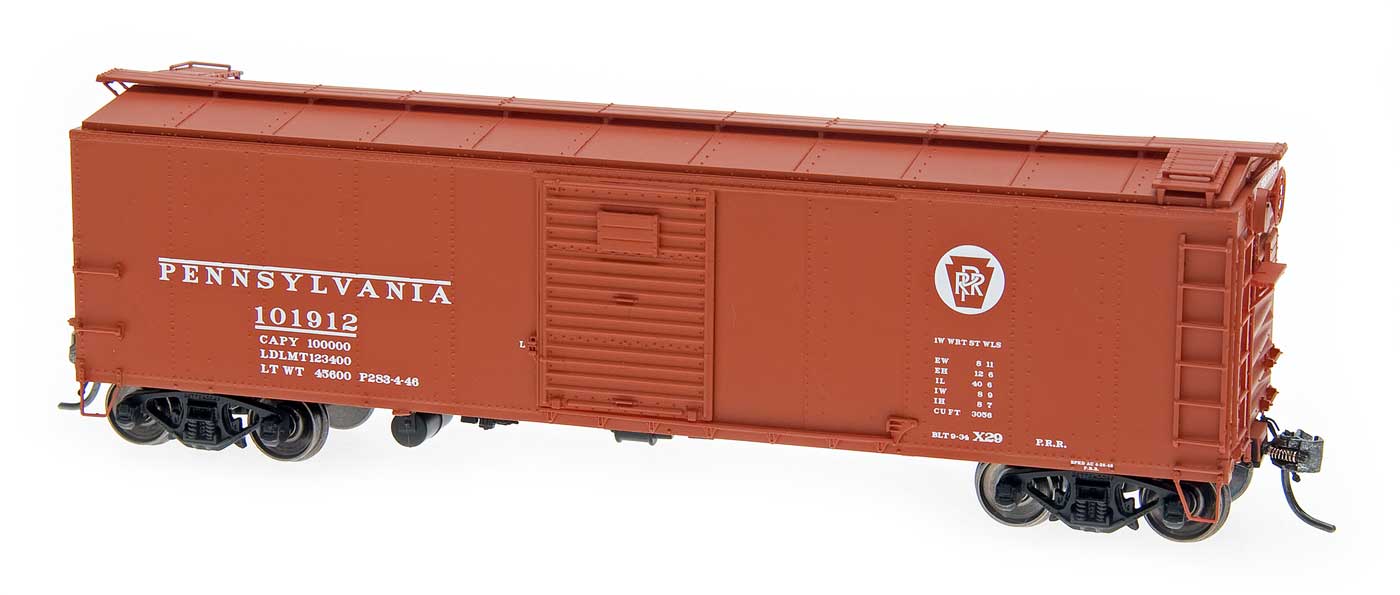 This release features dreadnaught ends, reflects a build date of 9-34 and a RPKD of 4-46 and is available in six new road numbers. The part number is RR-37066 and carries an MSRP of $34.95 each.
InterMountain handles the distribution of Red Caboose products.