Following on the heels of their recent N5C delivery, Bowser has announced a run of HO scale PRR N5 cabin cars in their Executive line.
Features include ready-to-run with separate hand grabs, added brake wheel, air tank, brake cylinder, triple valve, free rolling trucks with metal wheels, and knuckle couplers.
Delivery is expected in November 2017 and guaranteed reservations are due by March 31, 2017.
The MSRP is $27.95 for units without trainphone and $35.95 for units with trainphone. Road names other than Pennsy have also been announced.
PRR Early Scheme
#41675 Road #477367 $27.95 each
#41676 Road #477454 $27.95 each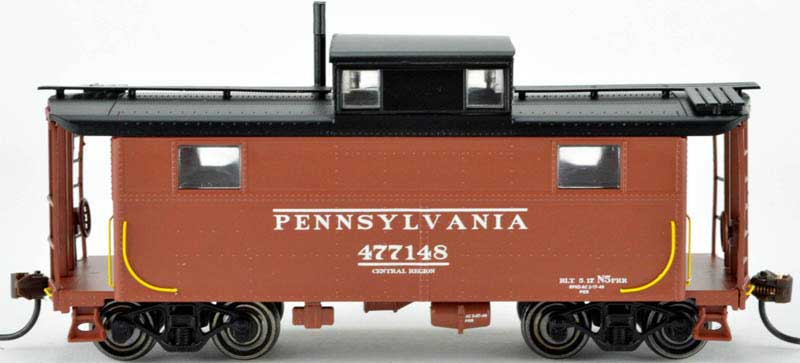 PRR Early Scheme Black Roof
#41677 Road #477148 $27.95 each
#41678 Road #477172 $27.95 each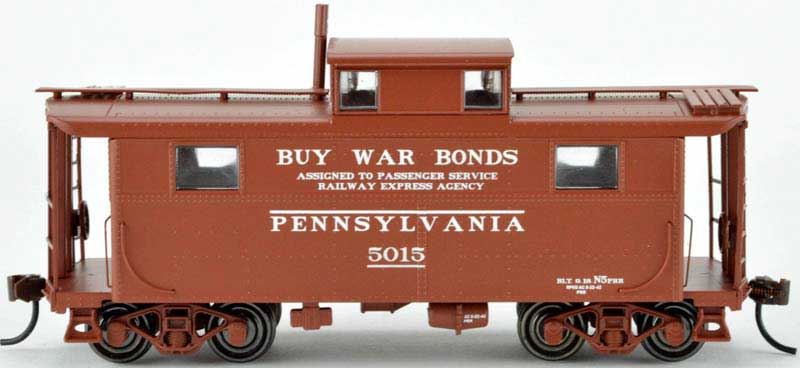 PRR Early Scheme REA
#41679 Road #5015 $27.95 each
#41680 Road #5018 $27.95 each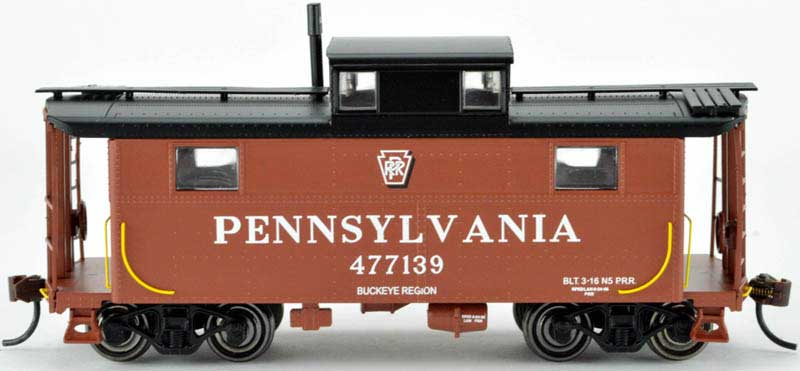 PRR Shadow Keystone Buckeye
#41681 Road #477041 $27.95 each
#41682 Road #477139 $27.95 each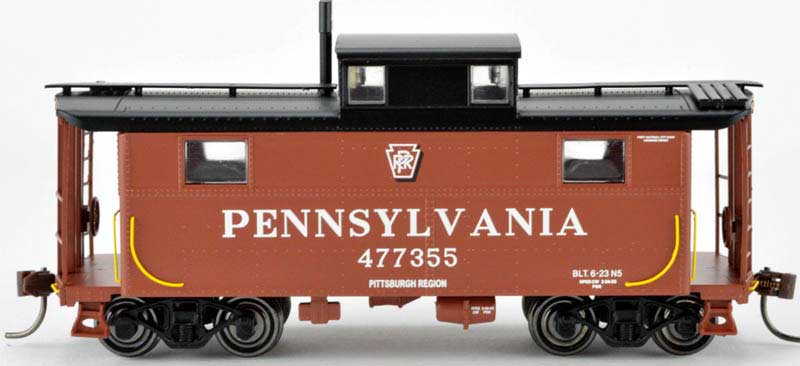 PRR Shadow Keystone Pittsburgh
#41683 Road #477355 $27.95 each
#41684 Road #477382 $27.95 each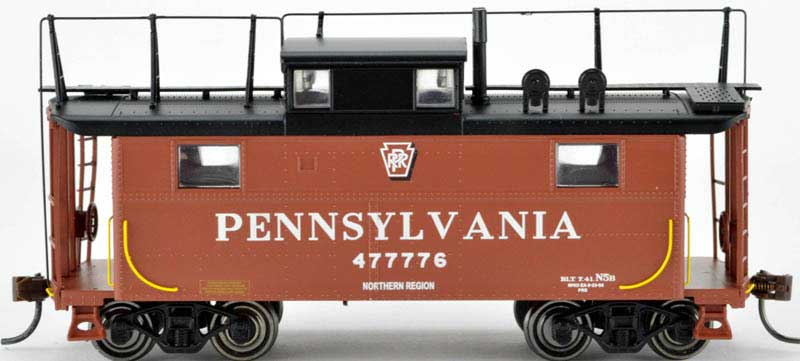 PRR Shadow Keystone w/Train phone
#41685 Road #477776 $35.95 each
#41686 Road #477801 $35.95 each
#41687 Road #477805 $35.95 each

PRR Futura Scheme
#41688 Road #477345 $27.95 each
#41689 Road #477645 $27.95 each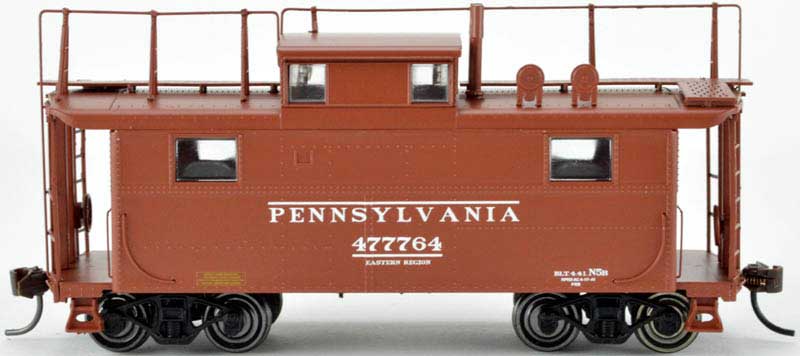 PRR Early Scheme w/Train phone
#41690 Road #477764 $35.95 each
#41691 Road #477773 $35.95 each
#41692 Road #477811 $35.95 each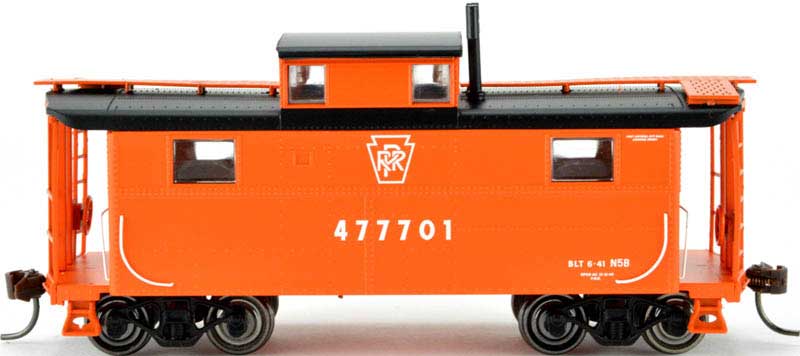 PRR Keystone Focal Orange
#41693 Road #477701 $27.95 each
#41694 Road #477746 $27.95 each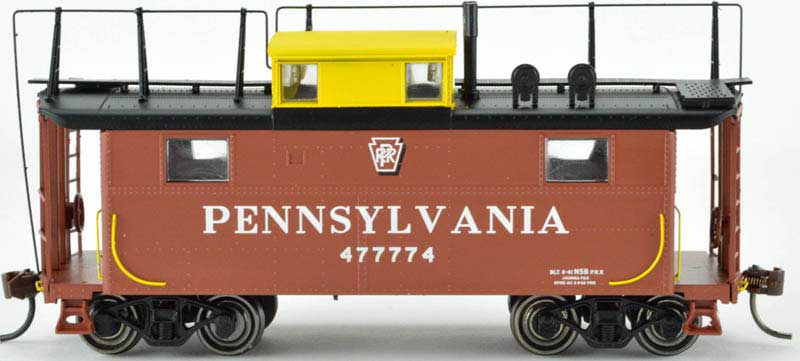 PRR Yellow Cupola w/Trainphone
#41695 Road #477774 $35.95 each
#41696 Road #477803 $35.95 each
#41697 Road #477814 $35.95 each